WEB APPLICATION
DEVELOPMENT SERVICES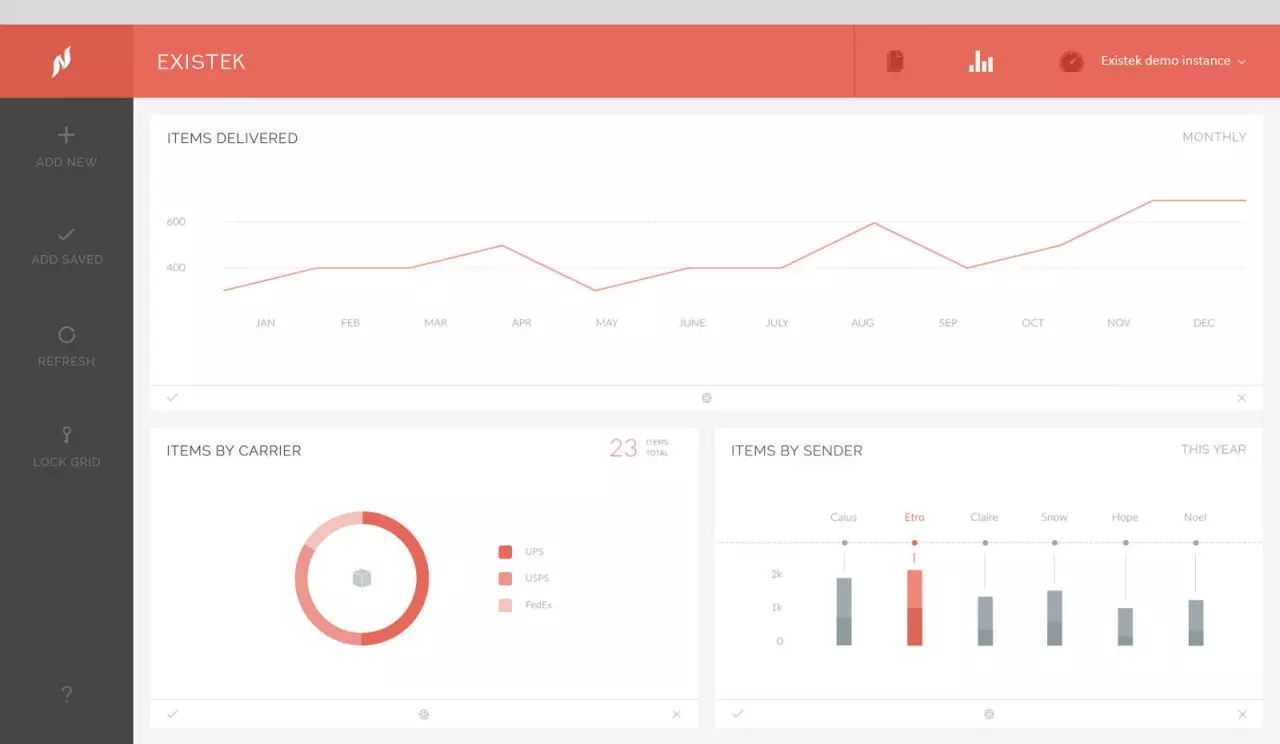 Our dedicated development team will become a true part of your technical department and will gradually work on the maintenance, development, and extension of your web-based enterprise solution or software product.
We develop:
Cloud ERP, CRM and BI platforms

e-Commerce solutions

Enterprise web portals

Healthcare cloud applications

Finances and Banking web apps
INDUSTRIES
We serve customers from various business domains for almost a decade. During this time, we have accumulated unique experience in many industries including business intelligence, marketing, eCommerce, education, and many others. Existek team is ready to contribute our knowledge to enrich your project with the technical know-how and address all requirements for even the most demanding and sophisticated web-based solutions.
ENTERPRISE
WEB PORTALS
Looking for the technology partner capable of creating the enterprise web portal that will help you to streamline your workflow and make your business more productive? Existek team can help you with that.
BUSINESS
INTELLIGENCE
We have built the business intelligence platforms with the real-time data and report processing for some of the industry leaders and ready to do same for you using the latest big data, machine learning, and data management techniques.
E-COMMERCE
PLATFORMS
We know that the stakes are incredibly high when it comes to the UX in e-Commerce. This is why we help retail and e-Commerce owners to improve third-party integration, customization, security, and scalability with the best quality services.
EDUCATION
PORTALS
Software engineers and business professionals at Existek have been working on the educational solutions for more than five years and are ready to use that experience to help you build your cloud educational product or platform.
FINANCES &
BANKING
We are working with the established companies and startups in the financial sector to help the fintech companies to gain and grow their market share with the advanced solutions for insurance, loans, trading desks, and financial management.
HEALTHCARE
WEB APPLICATIONS
Existek has an experience and know-how needed to develop secure and reliable web-based solutions for the electronic health record systems, hospital management software and solutions for the medical sector.
WHY WORK WITH EXISTEK
Existek develops and improves enterprise software that helps businesses of all sizes to enable automation, analytics, and collaboration. We know exactly how to leverage the cutting-edge technology solutions to generate more revenue for your and create greater value for your customers.
Full-Cycle of The Services
Existek offers the full cycle of the services you might need to build an application of any complexity, from zero to final product, in one place. These services, among others, include product requirements analysis, UI/UX, development, testing, post-launch support, and updates.
High Quality For Lower Price
Eastern Europe, especially Ukraine, is recognized as one the leaders in IT sphere. Our rates are at least 30% lower than prices in Europe or North America, which allows you to save money. Use your savings for marketing, new features, or other projects.
Agile Methodologies
We use Agile as our main software development life-cycle model for the projects. Experienced project managers and Scrum masters will ensure that your project systematically meets all your requirements, goals, and milestones.
Highly-Skilled Developers
Equipped with the experienced and certified engineers, our team is capable of crafting compelling applications with maintainable and secure code.