June 25, 2020
Covid-19 has totally unsettled everyone at first but now modern technology solutions are aimed at helping people to get used to our new realities. Let's look what solutions do software developers build to make these rough times easier.
Covid-19 has changed everything. Our lives are different, and the world is now turned upside down. Everyone obviously wants the pandemic to stop, and the most important thing usual people can do to mitigate risks is to stay isolated. It means doing different things, such as work, studying, healthcare, shopping, and other essential matters from home. So, the world needs to experience digital transformation. No doubt, with new technology solutions it gets a little easier. However, without the possibility to stay connected in real life, many processes still cannot function as they used to.
The Covid-19 hit hard, and for now, we need to get a grip, put up with the new standards for a while, and remember one thing that is really calming: everyone is contributing to the solvation of the problem. 
Besides essential workers, such as doctors, couriers, and many others, everyone is doing their part to mitigate the economical and cultural consequences of Covid-19, and IT specialists are no exception. Software development companies provide innovative technology solutions, which help all of us get through these trying times. Applications they create enable the possibility to work, study, and do other activities that have become difficult due to the social distancing rules. It goes without saying that some companies and their customers will have appreciated the benefits of some remote services and will stick to them even when things get back to normal.
Let's look at the most essential spheres of our lives, and how they change with innovative technology solutions.
List of the Content
TECHNOLOGY SOLUTIONS FOR REMOTE WORK
People need to work because it is a natural way to socialize, accelerate the personal growth process, improve living standards, economical and social conditions, and of course, contribute to their communities. To reduce the spread of the virus, a lot of people need to work remotely. That is the reason why one of the main goals for IT specialists nowadays is developing technology solutions for remote work: because it is an extremely important sphere of life, and with its deceleration, many other areas of activity slow down. 
Therefore, a big part of today's core technology solutions aims to make the working process online better. It includes communication tools, team collaboration tools, remote working monitoring software, management tools, and others. Before Covid-19, all of them were more of a convenience, and now it is a necessity. That is why many specialists are working on making the existing apps better and creating the new ones that provide some features the old ones do not. 
Remote working software existed before the virus because even then many people preferred doing their job from home, and now most of the enterprises are operating in highly distributed environments with offices across dozens of countries and timezones.
Due to the statistics, employees have fully accepted remote work: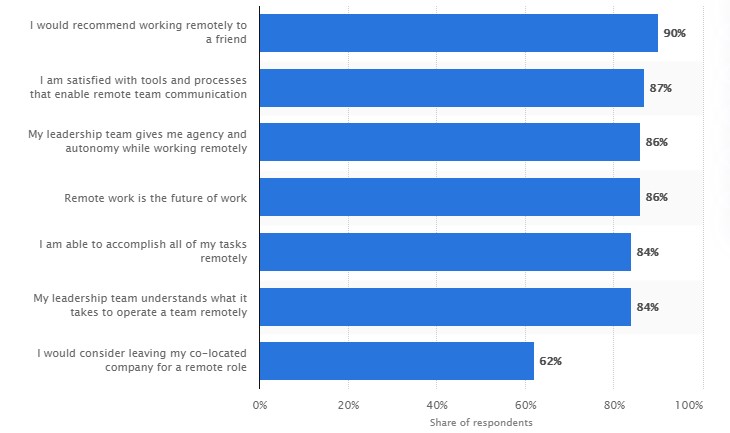 Attitudes on remote work for employees in companies with digital output in 2020. Source: Statista
---
Nevertheless, the requirements for the apps for remote work were not so high because it was easier to organize the working process for a relatively small number of employees. Altogether, many people already worked remotely, but still less than now. Thus it was easier for employers and employees to collaborate. Since now all the business is conducted across the network, we need some qualitative integrated technology solutions.
To get in touch with workers in an efficient way, managers use various available team collaboration tools. However, unfortunately, very few of them provide all the needed features to carry out work properly. Except for some minor inconveniences like, for example, site crashes, these collaboration tools have a serious lack of functionality, which slows down the working process a lot. Nevertheless, new remote working software aims to get closer to replacing the possibility to maintain real-life contact with workers. 
One more problem that is to be solved is tracking the working process of the employees. How much do they work? Do they perform all the tasks set? How fast do they perform them? For this issue, there have been created various kinds of remote working monitoring software. Such apps mostly allow executives to track the time spent on exact tasks and the overall progress of the team. In addition, they often have an integrated reminder that helps the staff not to get distracted. 
Overall, the right set of remote working software allows companies to make the working process better in all the ways possible. 
DISTANT LEARNING SOFTWARE
Children used to spend at least half of the day at school before the pandemic. Now all of them are deprived of the usual way of learning. This problem has to be solved immediately because the loss of any learning process is unacceptable; it means both moral and intellectual degradation because the brain needs constant training as well as muscles.
While there already were many people who worked remotely before Covid-19, distant learning was not so popular, and only a small number of schools actually used such advanced technology solutions as virtual classroom software or eLearning software. All of these served only for some extra classes or courses. 
Now all the schools around the world are functioning online, and they have the possibility to use various apps for online studying to maintain their normal processes.
No doubt, eLearning software development is now more important than ever, and many IT specialists' efforts are targeted at this. This is a serious challenge now to build the eLearning software that will provide the possibility to interact with a big number of students properly. The problem is not all the existing collaboration apps enable enough functionality to make the learning process at least a little bit like in real life. Let's take a look at the most common issues.
In such applications, children don't have the option to raise their hands or ask the teacher something in private. For tutors, the number of problems is even bigger. Establishing contact with many students at once who are not disciplined enough is usually challenging even in real life, not to mention doing this online when you cannot clearly see or hear all of them. In addition, it is a nearly impossible task to track whether students are cheating during some tests. All of this is only a small part of all the obstacles in online learning.
Considering that many teachers have difficulties with the internet and online applications, here appears one more challenge for programmers who are working on developing quality technology solutions for studying. It is making these apps as user-friendly and accessible for people of various backgrounds and ages as possible. The amount of work is enormous. However, new eLearning software already has some features that make the process easier. Firstly, it is a possibility to hold conferences with a big number of participants. Secondly, to reach every student separately.
Overall, such applications are aimed at giving a teacher the possibility to be in charge of the learning process, which is not provided by such apps as, for example, Skype, which was occasionally used for such purposes before as an alternative to a normal learning process instead of its full replacement like it is required now.
TELEHEALTH TECHNOLOGY SOLUTIONS
In the current realities, there is nothing scarier than to get sick. That is not just about the Coronavirus but also about a simple headache, stomachache, or toothache. The problem is that the hospitals are overcrowded and there is no place for people with "not serious" illnesses, as they say. However, for those ones who feel bad, there is no division into "serious" and "not serious". People still want to get a consultation and have a chance to visit a doctor in real life when they need it.
The major challenge lies in helping people with chronic illnesses who are observed in the hospitals regularly under the usual circumstances but are deprived of this possibility now. For example, for cancer patients or diabetics, using telehealth software is not a convenience but is a vital need; therefore, they expect such apps to be optimized for their needs duly. Without these integrated technology solutions, the threat to their lives becomes extremely high. That is why software developers have focused their efforts on building qualitative telemedicine software.
Many people can obtain proper help by using innovative healthcare mobile apps. Happily, in the modern world, there is an opportunity to help people who cannot leave their homes solve their problems even without seeing a doctor in real life. We should pick ourselves up to help others, especially, considering the fact that there are some issues that need urgent solutions.
Such technology solutions are targeted at providing all the needed functions to create a comfortable atmosphere between a doctor and a patient and make them feel like while talking face to face when they are actually at large distances. Doctors need to adjust to modern technology solutions.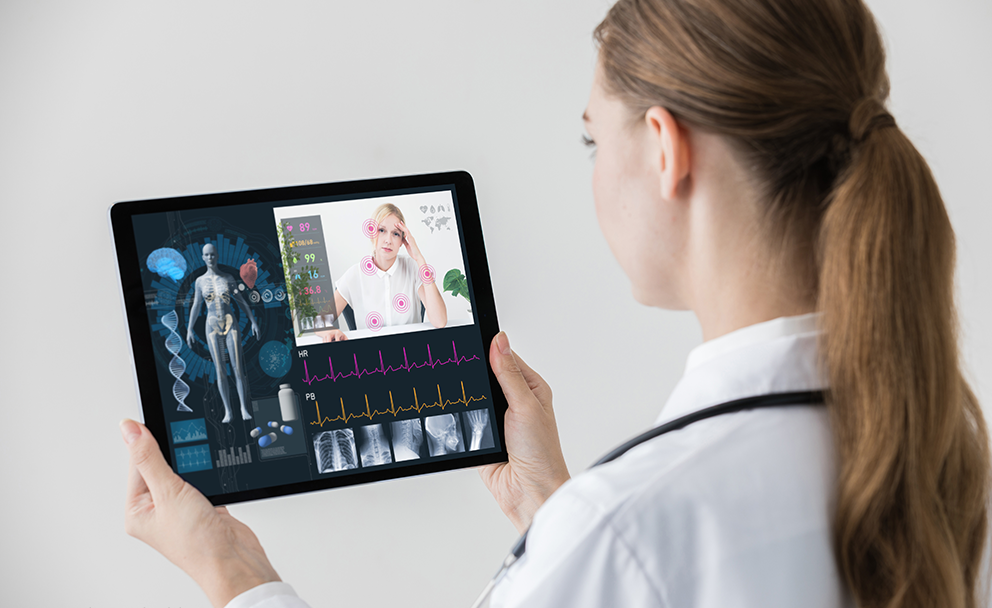 These telehealth mobile apps have many features and give sick people the opportunity to receive advice, adjust the treatment plan, and many other options. A great deal of attention has to be paid to such apps because in today's realities they actually save people's lives.
APPLICATIONS FOR ONLINE ENTERTAINMENT
We had no other option than to get used to being locked at their homes without the possibility to go for a walk or spend an evening in a merry group. Though, what can be worse for them than the constant feeling of boredom and loneliness? Of course, we can get in touch with our loved ones using modern technology solutions, but online communications cannot replace face-to-face contact. People are social beings, and staying at home all alone for such a long time is completely unnatural. Therefore, having accepted the world situation, all of us try to find something that is able to give us bright emotions and the feeling of real-life connections by using innovative technology solutions.  
When we want to alleviate the ennui, various entertainment apps, including live streaming platforms or music and book software are being used. The requirements have changed, and now they cannot enable users with the needed features. There appear many obstacles, and, unfortunately, not all of them can be solved at the same time. Let's look at them closer.
Firstly, so many users were never online at the same time before. It has caused a significant growth of the website traffic, which, in turn, raises site crashes or low Internet speed. This is totally unacceptable for music concerts, for example. Band members play the same song simultaneously but in different places. Therefore, each network shutdown causes serious problems in the musicians' working process.
Secondly, when, for example, concerts are held online, there appears such a problem as copyright protection. This screenshot was made after the author posted it on the Internet but there's no guarantee that no one will make one before.
Event promoters cannot be sure that consumers do not record the screen, and therefore, share the information that should have restricted access.
Thirdly, the monetization process should be optimized as well as possible. It's better to use such a live streaming platform, which uses only high-quality banking apps to avoid various problems with the paying process.
How to choose the best live streaming platform is a good question. Such platforms only for entertainment are mostly available free, has an easy interface, and provides the opportunity to watch videos online as well as download them, and discuss webcasting with other participants. If you are choosing a streaming platform for business, you need to pay attention to such features as authorization, privacy, customization, and others.
Altogether, software developers are now building new entertainment apps that will offer you wanted functions for a reasonable price.
TECH SOLUTIONS FOR ONLINE SHOPPING
Due to the pandemic, the retail business had to face many challenges. People are changing their consumer behavior, and sellers have to adjust to the new requirements. For example, the demand for food, gifts, and products for home decor has risen, but swimwear, gym bags, and luggage have become almost unneeded. Overall, in order to maintain the market equilibrium, the business must change too and meet the buyers' needs. This involves widening the assortment of goods and switching from the offline mode to the online with the help of modern technology solutions.
The need to stay at home implies the impossibility to buy something in brick-and-mortar shops, which is restricting. Regardless of everything, we need to buy some stuff. No matter what it is: food, clothes, or medicine, shopping is necessary. 
Luckily, on the Internet, all of us can find various technology solutions that allow going shopping online, whether it is a grocery shopping app or an e-Commerce mobile app. By the way, if you're curious how such applications are created, check out the article about the food delivery app development.
At the beginning of the quarantine, people bought and stocked up on foods and other supplies. Fortunately, the worst predictions haven't come true and the supply chain stayed uninterrupted most of the time with the only exception that the buyers haven't been able to go to the shops. And here is where various delivery apps and services stepped in and became as popular as ever before.
While visiting a shop in real life, we can touch the clothes, and try it on with other garments. Despite that eCommerce apps cannot fully replace real-life shopping, they provide many features that help users choose suitable outfits. 
Many people preferred online shopping for clothes even before the quarantine. But for a big group of them, it still felt like a companion to regular store visits with the fitting rooms and consultants. Only some of the shops like ASOS, for example, offered 3D models and short videos of the goods. And now they're challenged with substantiating regular shopping for the people who never used e-Commerce because they couldn't simply enter the fitting room and look how various outfits will match together or with their body type. One of the biggest goals right now is to find a way for the digital transformation of e-Commerce for the audience that requires similar experience as in physical retail.
When existing E-commerce faces some of the issues, there are still businesses that haven't adopted the eCommerce software yet. For example, for the farmers who would just plant, harvest, and sell the goods on the usual food market. Not all of them were ready to implement technology solutions that provide the possibility to sell products online. Quite a good solution that can be offered is a farmer marketplace app that allows businesses to provide their offering to the customers online. It's optimized enough for the people's needs and makes it easier for them to navigate through online applications. 
Therefore, a major issue for developers is to build such apps for eCommerce that will enable people to choose suitable items, whether these are fruit, vegetables, or clothes, considering being unable to touch or smell them, or even to look at them in real life. One more challenge is to make these apps as user-friendly as possible because if people know how to use them, it will significantly reduce their stress and make their lives a bit easier. 
DIGITAL WALLETS
During the quarantine, many companies deliver various services to people all around the globe across the network. Many of them were described in the previous paragraphs. They include studying, shopping, healthcare, and others. All the integrated technology solutions that we started using more actively throughout the pandemic, need the resources to exist and continue offering the services that people need so much nowadays. Therefore, consumers provide these resources by paying for the services rendered.
Though, taking into account the fact that now we do everything with the help of different devices: computers, laptops, mobile phones, the paying process is carried out online as well.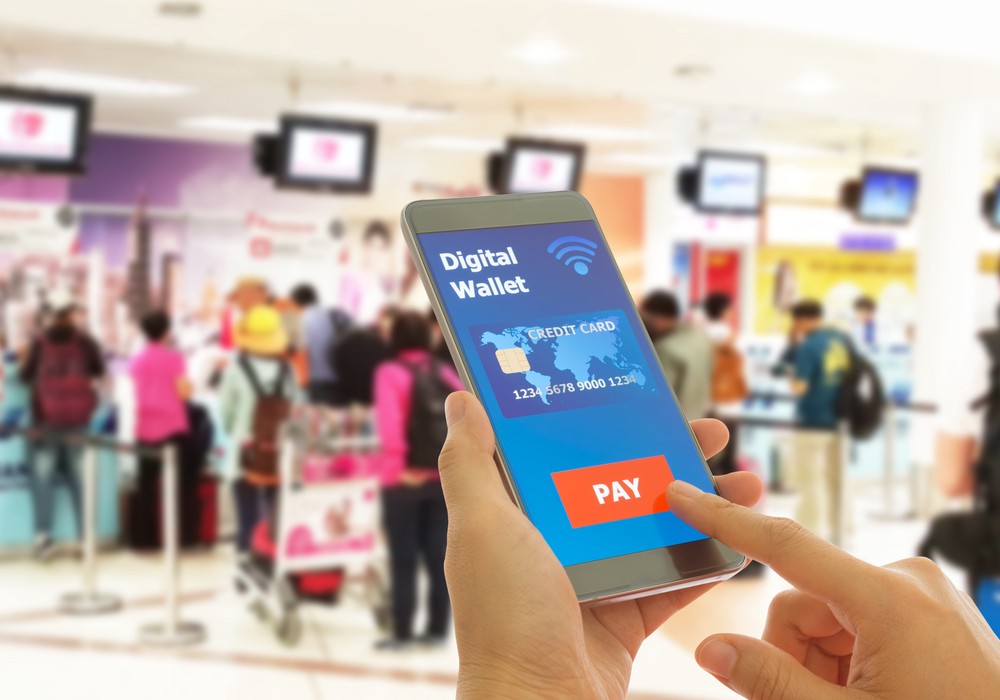 It was confusing to many people who were not used to the new way of living yet at first. However, it doesn't change the fact that obviously, all services have to be paid for. Thus, people had to get used to such a thing as a digital wallet. In simple words, it is a mobile banking app that securely keeps users' payment information. This allows users to buy things in the shops without using cash, which is a good policy during Covid-19. Other options are money transactions, payment history tracking, cryptocurrencies using, etc. Developers do their best to make these apps better and easier to use to prevent people from using cash during the pandemic. 
When you've decided to use a digital card wallet app, you have to choose one, which is not an easy task because there are dozens of applications that allow you to pay for something online. While choosing a mobile banking app, there are two main points that you have to remember. The app has to be secure and simple. As for the simplicity, software developers are constantly working on making various applications user-friendly so you'll probably be satisfied with many of the suggested solutions. Security is an important point. To choose the safest software, it's better to opt for those that have extra security features: a hidden pin or a fingerprint unlock. In this case, your payment data will always be secure.
Before Covid-19 official banking apps were the most popular. Nowadays, when we need to buy something online almost every day, it is much easier if we don't need to open an independent application while using another one for choosing products. Instead, there appears digital wallet software that is integrated just in eCommerce apps. That makes the process of purchasing much easier and more efficient. 
IN CONCLUSION
The pandemic of Covid-19 is a major challenge for all people around the world, and all of us are doing our best to stop the virus. What helps us through these rough times is the realization that we actually have the means to live a normal life with the help of modern technologies. 
Despite the magnitude of the problem, it would be much worse if it happened some time ago when people didn't have the Internet. Thankfully, now we have access to the core technology solutions, which allow doing basic things, such as studying, working, shopping, and taking care of ourselves straight from our homes. 
If you're planning to disrupt the market with a new software product that will help to overcome some of the challenges mentioned in this article – we can help you. EXISTEK is an experienced software development company with a proven track record of building various types of apps, including mobile applications and SaaS products. You can reach out to our team using the chat widget on the right, or via our contact page and we'll be happy to assist you.