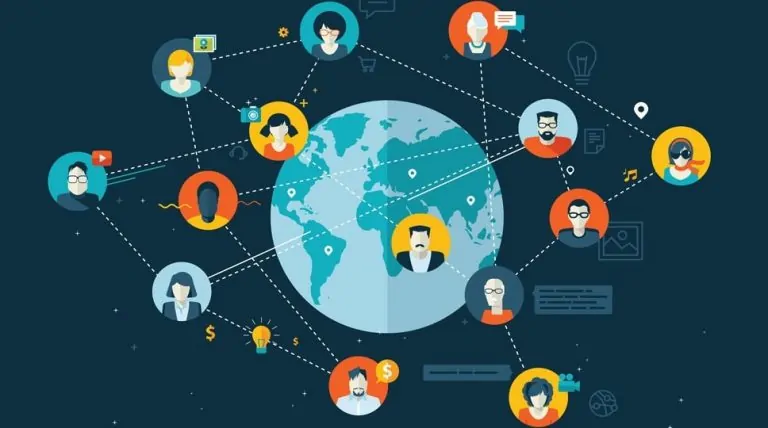 February 23, 2017
Staying agile in a regularly changing environment can sometimes seem overwhelming. The evolution of technology creates opportunities and puts pressure on businesses looking for a competitive advantage. Being unable to react fast enough during prosperous and unanticipated moments can lead to further missed chances, which can be a nail in your company's coffin.
That said, producing the required IT resources to capitalize on such opportunities may be pricey and complicated. Adjusting IT requirements suggests that your current IT staff might not have the ability to take care of new necessities. Further, on-site HR employees might not know how to find suitable IT replacements.
It is here that the benefits of IT staff augmentation can be useful to the success of an organization. Staff augmentation offers businesses a chance to obtain qualified, customized employees for efficiently and quickly when needed. This activity eliminates the need to engage directly with staff, and as such, bypass long durations of training and interviews, saving a lot of money in the process (recruitment expenses can suppress $3,500 on average).
List of the content
IT STAFF AUGMENTATION DEFINITION
Staff augmentation employees are selected according to the extra skills they offer for the purposes of helping business initiatives of various scales, either in the long or short-term. The employees act as an extension of the on-site development staff and are committed to each task.
While the augmentation period is taking place, the personnel remain employed by the supplying organization but are completely accessible by the client who can use them as they see fit within a set duration of time. IT staff augmentation differs from project outsourcing here as the scope of the staff's efforts can be branched out to further projects. The client establishes all deliverables and deadlines to ensure that they have complete regulation over the results of a project.
APPROACHES OF IT STAFF AUGMENTATION

Before we discuss the benefits of staff augmentation services, let's consider a few unique approaches when using it in your organization:
With regards to an Onsite project, the supplier will disperse groups to the client's site for longer durations and staff members will work inside offices provided by the client. The supplying business usually offers transportation and lodging, but both organizations should be aware of who is paying for what.
With an Offshore project, the supplier may offer dedicated groups to be used just for client-related jobs. Dedicated staff member hours aren't allocated to non-client related tasks. Working hours can be customized as per the client's requests.
A Hybrid approach would put groups in the same local area as the company who needs staff augmentation services, providing fast access to the groups when needed.
7 IMPORTANT BENEFITS OF IT STAFF AUGMENTATION
Staying In Control
Companies can't maintain the same level of control when projects are completely outsourced. Staff augmentation development creates a sense of security during moments of oversight uncertainty. One of the common outsourcing risks is the reduction of how much can be seen. Blended, amalgamated groups are quick to dismiss this. This isn't about transparency, this is about working as a team. Integrated groups work as a unit to get things done. It's what makes staff augmentation development special.
All Day and Night Support
Things have a habit of happening when you're not around. Recent research found in the U.S.A. Today revealed that, of 200 data center managers surveyed, 80% said their downtime expenses surpassed an hourly rate of $50,000. For more than 25%, downtime expenses surpassed an hourly rate of $500,000. While these expenses might seem too large to be applicable to your company, keep in mind the expenses applied to a product, site, or project in place while employees are absent. An integrated on-site and off-site team migrates this risk.
Extending Availability
Soon, having a global reach will be just as important as having a global-ready CMS.
As economic globalization continues to be on the rise, it might make isolated models obsolete. Smart, dynamic evolution will cause people to seek solutions off-site, perhaps even partially.
These days, expanding a business internationally can be a safe strategy. Economic instability at the central location can lead to trouble finding suitable personnel. However, some people regard off-site opportunities, even amalgamated choices, as unsafe; it's worthwhile to ask why, once the recession ended, several American businesses opted to outsource, some of which were blended, for a more secure future.
Scalability
Not every job warrants a complete group of global developers. Blended teams warrant scalability. Being able to acquire staff for regular work means adaptability. The yearly amount of capital wasted on required labor expenses would be extraordinary. You can regulate resources with scalability.
Cost-Effective
IT staff augmentation is an approach to reduce overhead and save money at the same time. Insurance, benefits, paid absences, and several other personnel costs can be expensive (with benefits alone making up almost 18 to 25% of payroll costs) along with the administrative fees necessary to manage those components.
Instead of paying for staff annually, you're only paying for the skills you require, and only when you require them.
Expansion
IT staff augmentation and global development bring organizations closer to their customers all over the world. Methodically, this staff-sourcing approach can offer the right elements to a specific marketplace, making sure the turnaround is quick, and points of contact are accessible.
Developers in nearby areas will probably have a stronger understanding of requirements, better access, and shared knowledge with regards to neighborhood activities and preferences. Basically, this strategy can make sure a tech service or product implemented more effectively.
Accessibility
Recruiting, sourcing, training, retraining, and keeping employees is time-consuming. With staff augmentation benefits, you get access to experienced and qualified software talent right away, all of whom can adhere to the requirements that come with ongoing and sudden growth. You're safe from inevitabilities like staff members not fitting in, business culture clashes, or mismanagement of styles. A reputable augmentation company will take the place of an employee quickly if you're unsatisfied.
Feel free to comment on this article, and share your thoughts about the benefits of IT staff augmentation. Get in touch with us if you need free consultation on how to apply outsourcing to your specific business case and visit our Dedicated Development Team Service page to learn more.