Existek is a skilled embedded software outsourcing company providing the full-cycle of embedded software development services. We have extensive experience in the hardware and firmware design for IoT, industrial automation, telecommunications, and manufacturing.
What we do
We are the company that has the in-house resources and capabilities to create powerful hardware and sophisticated firmware from scratch as well as perform complex machine to machine integration leveraging the experience we have accumulated completing challenging technical tasks in dozens of projects for various industries.
Firmware development
Our dedicated team of embedded software engineers knows how to create a perfect synergy between the hardware and software to make your next product a new splash on the market with the excellent stability, advanced features, and the controls and interface that will bring your users to the next level of experience.
Hardware engineering
We span the full-cycle of the services needed to launch the device that exists only on the paper. Our team will help you during the whole process of creating a new product including drawing first blueprints, prototyping, testing, devising, manufacturing, and up to the production launch.
Third party equipment customization
Working with Existek is a great choice if you need to perform machine to machine integration or customize your existing manufacturing hardware and firmware. We have a long track record of equipment modification for various industries and we know how to complete the most complex technical tasks.
Technologies we work with
We have mastered the whole set of technologies that help us to create sophisticated hardware and firmware capable of solving the most complex tasks for both consumer electronics and enterprise systems. Our expertise includes languages and frameworks that are used in the embedded systems development, real-time operating systems, special protocols for wireless connectivity, integration, and any technology needed to help your business to succeed.
Hardware and firmware development for industrial automation
Customization and modernization of the third party manufacturing equipment, firmware and software are one of our core specialties where we have the most extensive experience. Existek builds bespoke software and devices to help our customers to achieve the next level of industrial automation efficiency.
Customization of the production lines firmware, hardware, and software
Firmware and software for industrial scanners
Bespoke firmware and hardware development
Complex Machine to Machine and Application to Application integrations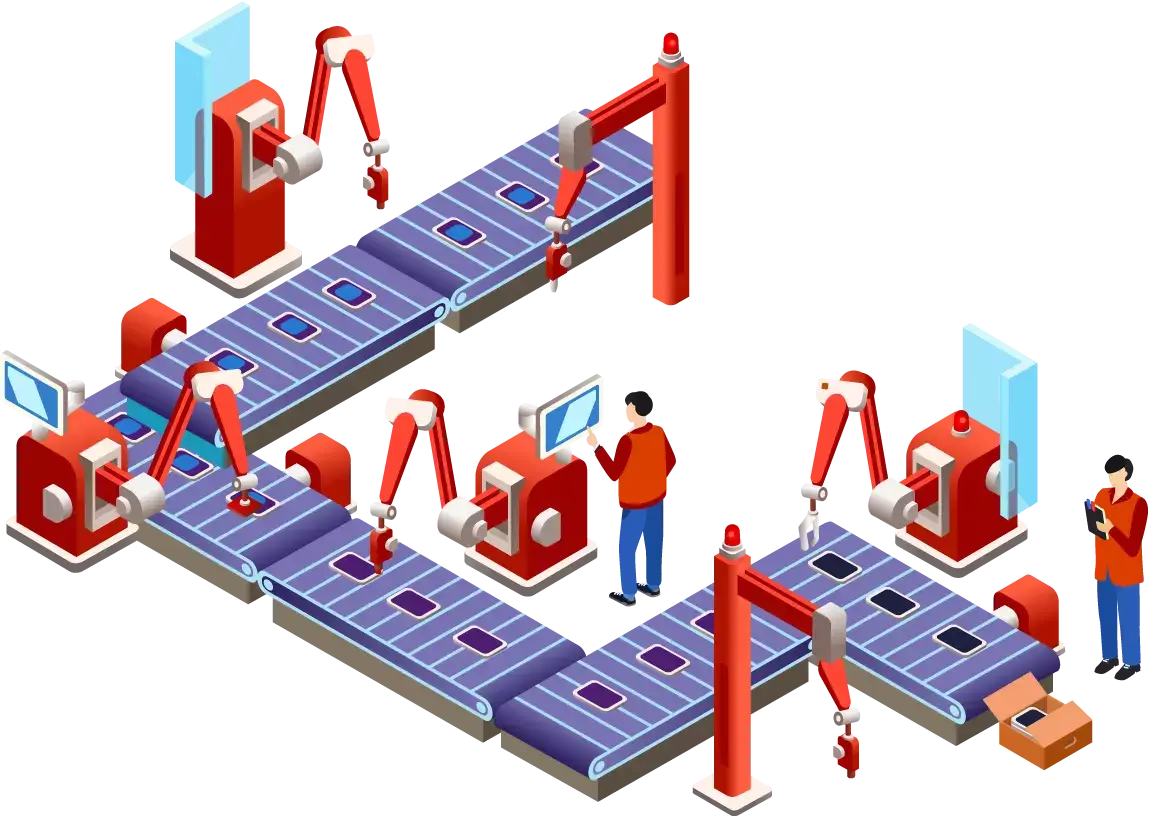 Industries
Creating hardware and embedded software for various industries including healthcare, automotive, consumer electronics, industrial automation, and manufacturing, we have accumulated know-how in electronics, equipment, and logic of embedded systems. Existek team is ready to leverage years of accumulated experience in providing embedded software outsourcing services to make a contribution to your project success.
Manufacturing production
Thanks to our experience of creating and customization of the hardware and embedded software for manufacturing and production companies we know that maximum efficiency and reliability are the keystones of their business. We help our partners to achieve those goals and exceed their expectations.
Automotive & logistics
We deliver reliable cutting-edge embedded solutions that meet all the automotive industry strict standards. Our solutions compatible with logistics companies requirements thanks to our ability to develop hardware and software for advanced tracking, monitoring and controlling features.
Energy & resources
During all our company's history, we provide our customers with the devices and services that can be accessed by the end users anywhere from any device. All our projects include features for remote access and connectivity whether it was home water treatment solution or tracking system for automotive.
Communications & wireless connectivity
We have completed many projects for food-production, manufacturing, agriculture, industrial electronics and many other industries. This experience gives us all the necessary skills and technical knowledge to help global manufacturing companies streamline their operation with excellent embedded solutions.
Industrial automation
We help energy, oil and gas, and utility companies to get transformational solutions that help them on their way to the digitization of resource utilization, distribution, and management. Thanks to our experience we are familiar with energy industry standards and equipment and ready to share that know-how with our clients.
IoT development
We develop sophisticated IoT devices with high reliability, low energy consumption, and convenient controls. We can help you to find a right technical solution to create the product from scratch and empower it with the firmware that provides excellent connectivity with any IoT ecosystem and optimal UX.
Why work with Existek
Our desktop software development skills can become your ground for building the application which will delight your customers with the rich functionality, speed of work and user-friendly interface. We are the team of professionals who can create groundbreaking desktop solutions from scratch, modernize your legacy solutions, create custom middleware for connectivity of your enterprise applications thus making your business process agile and effective.
Full-cycle of the services
Existek offers the full cycle of the services you might need to build an application of any complexity, from zero to final product, in one place. These services, among others, include product requirements analysis, UI/UX, development, testing, post-launch support, and updates.
High quality for lower price
Eastern Europe, especially Ukraine, is recognized as one the leaders in IT sphere. Our rates are at least 30% lower than prices in Europe or North America, which allows you to save money. Use your savings for marketing, new features, or other projects.
Agile methodologies
We use Agile as our main software development life-cycle model for the projects. Experienced project managers and Scrum masters will ensure that your project systematically meets all your requirements, goals, and milestones.
Highly-skilled developers
Equipped with the experienced and certified engineers, our team is capable of crafting compelling applications with maintainable and secure code.
Call us
Our location
Strada Banu Antonache 40-44
,
Bucharest
,
Romania
,
011663
Kosmonavtiv Ave, 39
Vinnytsia
,
Ukraine
,
21021
Drop us a line